Ever since my
previous post
about Alcides Escobar's historically awful start as measured by win probability added (WPA), he has gone on a hitting tear. In the last seven games, he is 14-for-25 with a walk and a line of .560/.577/.760. He has had a positive WPA in each game, and that game-by-game graph I posted comparing him to Neifi Perez's modern record for worst WPA season looks a whole lot better after Esco's hot week: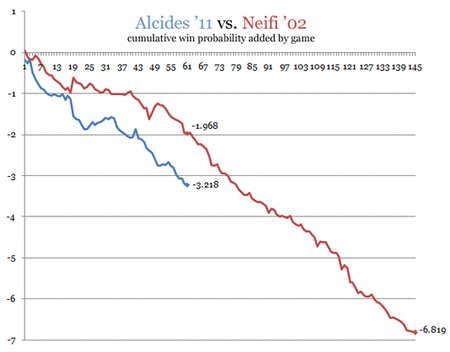 through 61 games compared to 68 games
Esco obviously won't be able to keep up this pace, but if he has come out of his terrible early season slump and can hit just a little, the Royals have a very special shortstop on their hands.